CANNES HEAT
by Dr. Susan Block
IN 10 PAGES
1 I 2 I 3 I 4 I 5 I 6 I 7 I 8 I 9 I 10
PAGE 10

Parasailing Through The Light, or
More Nutty Americans in Flight Suits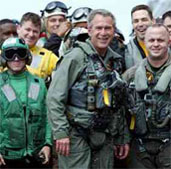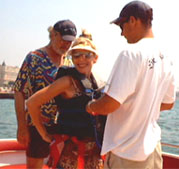 Dubya in his Flight Suit and Me in Mine: Who Looks Sillier? ...
Photo of Dr. Suzy with Max and Fred of Majestic Beach Parasailing: THIERRY
In the hottest summer in French recorded history, the wind had become our friend, the Zephyr God, Giver of Life, Cooler of Brows, Deliverer from Heat Stroke, whether fluttering against our broiling skin or setting the Adria's sails. So we decided to spend out last day in Cannes soaring on the wind, getting as close as a human can get to flying without taking up a ridiculously reckless sport like hang-gliding: We went parasailing.
I hadn't been parasailing in years, and Max had never gone. His general loathing of air travel made him rather skeptical about the adventure, but I managed to romance him into going up with me via the local parasailing franchise over at the Majestic Beach.




Jean-Bernard and First Mate of Majestic Beach Parasailing .. PHOTOS: SUZY
I must admit that all the straps and Velcro made us feel less like birds than cheapo versions of Dubya in the flight suit.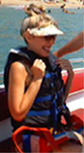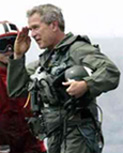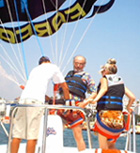 George II didn't get any closer to combat than we did ..
PHOTOS of Dr. Suzy, Max & Fred: THIERRY
We flew almost as far as our Top Gun Prez did when he touched down, faux héro, on the U.S.S. Lincoln and proclaimed the major fighting in Iraq to be over. Months later, the fighting is far from over, and we Americans find ourselves in a bloody state of Perma-War unlike any since Vietnam.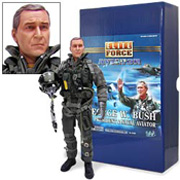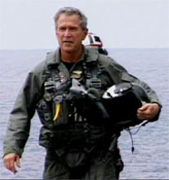 US President George W. Bush & His "Authentic" Doll: GI George. Commemorating the "historical" moment when an American President donned military garb while in office (just like Qaddafi, Arafat, Castro and other chic, hunky fascist dictators!) and announced the end of major combat in Iraq.
At least, we didn't bill US taxpayers for our airborne joyride. At least, we didn't snarl "Bring 'em on."
And actually, we didn't think of war, as we soared high above the waves, the yachts and the beaches, just beauty, fresh winds and hanging on for dear life.







Up, up and away... PHOTOS: THIERRY
We did think to snap a few photos and proclaim our love for each other. It was romantic, exhilarating, slightly scary (that rope looks mighty frayed!), incredibly scenic, and above all, coool.





View From On High .. PHOTOS: MAX
The view was tremendous. Up here, we could really see that legendary, clear white light of the Côte D'Azur summer, heating up the colors of the land and sea, and inspiring so many artists--Cezanne, Picasso, Matisse, Monet, Van Gogh--as well as poets, royals, billionaires, wine-soaked journalists and salt-crusty pirates, over the years.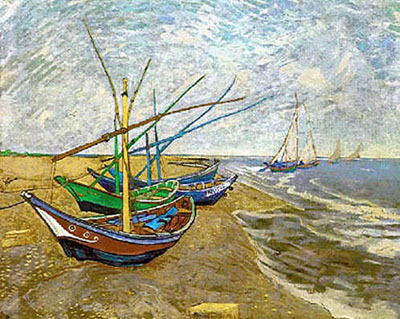 Vincent Van Gogh ... Fishing Boat on the Beach
Parasailing was great for a day, but as a regular heat-beating device to withstand La Grande Chaleur, we preferred our bleu bateaux. The simple ingenuity of the eminently seaworthy, comfortable design, especially the constant cooling and moisturizing system for one's rear quarters ("tushy dunking" Max called it), never ceased to delight and relax us.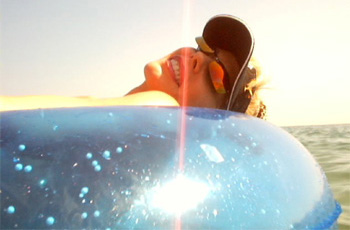 Bliss of the Bleu Bateau ... PHOTO: MAX
Even if it's not quite the hottest August in meteorological history, le bleu bateau is indispensable for any cool but sunny summer in Cannes. Bon voyage!
CANNES HEAT
by Dr. Susan Block
IN 10 PAGES
1 I 2 I 3 I 4 I 5 I 6 I 7 I 8 I 9 I 10
PAGE 10

CLICK HERE TO JOIN
THE CANNES PRESS CLUB


M O R E


DON'T MISS
CANNES RELOADED
for the 56th time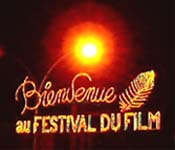 The Cannes Press Club Opens
At The Cannes Film Festival
amidst stars, fireworks & heavy drinking!

E-MAIL US TO ADVERTISE
CANNES: 33 (0) 699962410
LOS ANGELES: 213.749.1330

VISIT THE CANNES PRESS CLUB
YAHOO GROUP: MEMBERS ONLY

CANNES PRESS CLUB FRONTPAGE
THE CANNES PRESS CLUB
welcomes contributions from
Cannes Press Club Members and
Residents of The Riviera
FOR REPRINT RIGHTS, PLEASE EMAIL US
BLOCK PUBLISHING GROUP
8306 Wilshire Boulevard Suite 1047
Beverly Hills, California 90211 USA