ONLINE JOURNALS


Dr. Suzy's Travels




FOOD & DRINK


La Cambuse Gourmet


QUAY'S IRISH PUB





CANNES SERVICES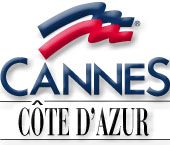 AFTER DARK


EQUIPMENT



NATURE




LODGING & PROPERTIES


Legal Services
JOHN BURTON
L . A . W

PRESS CLUBS


THE LA PRESS CLUB


The Cannes Press Club




continued from page one


MIPCannes
by Dr. Susan Block
IN 11 PAGES
1 I 2 I 3 I 4 I 5 I 6 I 7 I 8 I 9 I 10 I 11
MIPCOM Market Madness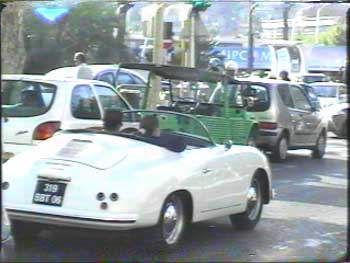 MIPCOM traffic on the Croisette ... PHOTO: MAX
"The madness of TV is the madness of human life."
Camille Paglia, American author
But our mishaps didn't end in the air. Our first hurdle on the ground was *authorization,* an increasingly essential perquisite in these code-laced, ID-obsessed times. Even though we've covered several Cannes events for The Cannes Bla Bla (online journal for the Cannes Press Club) over the past four months, the MIPCOM press accreditation power brokers refused to give us press passes. We chafed, but understood: We are a new publication in Cannes, and trust takes time, especially in France where comme d'habitude is the name of the game.
Despite this rather humungous handicap, we were determined to cover MIPCOM 2003 anyway. After all, we hadn't let the lack of official credentials interfere with covering the Festival du Film. Besides, how were we supposed to build the Cannes Bla Bla without covering Cannes? This just meant we had to get *creative* to make the personal contacts necessary to get the stories and photos we wanted. Anyway, we figured, who needs authorization when you can contact everyone via email in this marvelous Cyber Communications Age?
Then, the first day of MIPCOM, the marvelous Cyber Communications Age gave us a good kick in the panties, when our computer made like a pouting diva, fell into a cyber-swoon and wouldn't reboot, except to the "blue screen" that one of our geek friends in LA sympathetically called the "death screen." We called computer technician after technician to no avail. Cannes is an incredibly sophisticated village, but it still treats weekends like Holy Days (mostly for devout consumption of food and wine), and with MIPCOM commencing on a weekend this year, we couldn't find a technician to come fix it until the market was virtually over.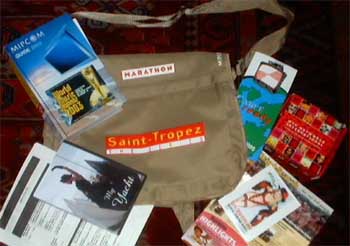 MIPCOM 2003 paraphernalia
What's the deal with this "MIPCOM," you may well ask, since, unless you're in the thick of the television industry, you probably have no idea. The MIPCOM TV Market is organized by the great and powerful Reed-MIDEM, "a world class organizer of top-level international trade events in Cannes and overseas which have become essential business platforms for key industry players." Reed-Midem puts together conventions for various industries like Music (MIDEM) and Real Estate (MAPIC), but MIPCOM is their biggest and oldest. It focuses on the gigantic business of international television and all TV-like media, turning Cannes (Where the Sun Meets the Stars!) into a Boob Tube Businessperson's Mecca for three meeting-packed, champagne-bubbly days and nights, plus 48 more hours for the diehards.
It's a United Nations of Commercial Television. "Delegates" come from just about every country, except (maybe) Iraq, to buy and sell the images, messages, stories, dreams and themes that people all over the Earth, in housing complexes, space stations, huts, yachts, mansions and prisons, wind up watching on their TV screens. Here, culture doesn't clash; it's a story for sale. Let's Make a Deal to Show and Tell the Planet! The small screen world in a big convention center, plus assorted grand hotels and chic cafés. That's MIPCOM. And it's all very state-of-the-art and fast. Over 10,000 delegates from 93 countries are emailing each other while missing each other's cell calls in between viewing each other's DVDs. So, as you might imagine, losing our laptop was the MIPCOMer's equivalent of losing your hummer to a car bomb in Baghdad.
Hey, at least, we were still alive (and for that, we are grateful). We were also lucky enough to have an "in" at the best-equipped little Internet Café in Cannes. Two computers, great printer, and cute little Dixie cups filled with good strong espresso. But no matter how many mini dixies they bring you, it just wasn't as comfy as Cannes Press Club headquarters (and those French keyboards are enought to drive an otherwise reasonable American to vote Republican). So, our cyber addiction thus rationed to a bare minimum, we resolved to focus our MIPCOM weekend on what Max dubbed "investigative partying."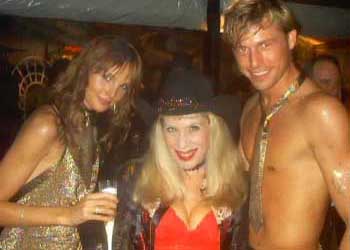 "Investigative Partying" at MIPCOM's Opening Cocktail sponsored by Fashion Tv and Marathon Entertainment.. PHOTO: MAX
Continue to Page 3
MIPCannes
by Dr. Susan Block
IN 11 PAGES
1 I 2 I 3 I 4 I 5 I 6 I 7 I 8 I 9 I 10 I 11
PAGE 2

CLICK HERE TO JOIN
THE CANNES PRESS CLUB



E-MAIL US TO ADVERTISE
CANNES: 33 (0) 699962410
LOS ANGELES: 213.749.1330

VISIT THE CANNES PRESS CLUB
YAHOO GROUP: MEMBERS ONLY

CANNES PRESS CLUB FRONTPAGE

THE CANNES PRESS CLUB
welcomes contributions from
Cannes Press Club Members and
Residents of The Riviera
FOR REPRINT RIGHTS, PLEASE EMAIL US
BLOCK PUBLISHING GROUP
8306 Wilshire Boulevard Suite 1047
Beverly Hills, California 90211 USA




CANNES BLA BLA
FEATURE STORIES


Cannes Film Festival


CANNES BLA BLA
ART FARM




DENNIS DUTZI


CHRISTOPHE JEANBLANE


A R T . B O M B S
American Libertines for Peace


CANNES BLA BLA
SPECIAL SECTIONS



HOT SHOTS of CANNES


CLASSIC MOTORCARS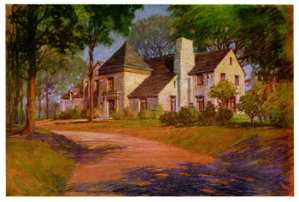 PROPERTIES


RADIO & TV