ONLINE JOURNALS


Dr. Suzy's Travels




FOOD & DRINK


La Cambuse Gourmet


QUAY'S IRISH PUB





CANNES SERVICES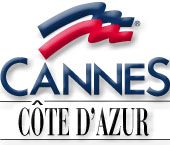 AFTER DARK


EQUIPMENT



NATURE




LODGING & PROPERTIES


Legal Services
JOHN BURTON
L . A . W

PRESS CLUBS


THE LA PRESS CLUB


The Cannes Press Club



continued from page 4


MIPCannes
by Dr. Susan Block
IN 11 PAGES
1 I 2 I 3 I 4 I 5 I 6 I 7 I 8 I 9 I 10 I 11
Wordsworth to Wontner...
French Revolution to Filming in Cannes

Tom Wontner's "My Yacht" premiered at MIPCOM 2003
"Bliss was it in that dawn to be alive,
But to be young was very heaven!"
English Poet William Wordsworth of the French Revolution
After the show and the dancing and a lot more champagne, we wandered out for some of that the salty fresh air, and whom should we bump into but Tom Wontner, the guest-of-honor-to-be at our upcoming Cannes Press Club Soirée, as well as the star and producer of the lovely little HDTV comic romance "My Yacht," which premiered that day at MIPCOM. In this sweet, sensitive, slyly funny, and touchingly homemade film, Wontner plays an aspiring filmmaker named Ben who comes to the legendary Cannes Film Festival only to find himself constantly being turned away from screenings and parties. Desperate to impress Laura, the wannabe actress/woman of his dreams played by Anna Neil, Ben pretends to be a billionaire movie producer with a gigantic yacht. Hijinks, romance and life-lessons ensue.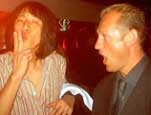 With 'My Yacht's' Marketing Director Sandie Newson, My Yacht's Star/Producer Tom Wontner, Ken & Frederic .. PHOTOS: MAX
As so often happens in Cannes, life seemed to imitate art (or reality imitated TV) with the opening of "My Yacht," in that Wontner, the producer/star, was (at first) not allowed to attend it, even though he flew to Cannes just for the occasion. "In reality, I have not managed to get a MIPCOM pass," Wontner told the Cannes Bla Bla a few days before his premiere. "I am broke having just produced this film!...I will probably end up being turned away from the premiere of my own film! How ironic is that?...When I spoke to Peter Rhodes (MIPCOM International Sales Team Managing Director) about it, he said, 'All producers want to get in for free, and we just can't allow it.'"
Ah, the cruel unfairness of it all! Eventually, pride and practicality prevailed over principle in Wontner's psyche, and he paid for a MIPCOM pass. At least, Rhodes gave him a "deal;" he only had to pay half. And what's 900 euros, more or less, when your first film is premiering in Cannes? Wontner was pretty sanguine about the whole thing, happily caught up in the Cannes-Cannes of selling his film, future films and the shirt off his back, if he could make a good deal. But he pulled it off with such diffident British grace, it hardly seemed like selling.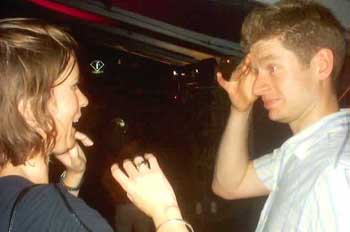 'My Yacht's' Sandie Newson and Tom Wontner .. PHOTO: MAX
Tom is, after all, not just a Wontner, but a Wordsworth, a direct descendent of the great Romantic poet (who hails from the interestingly named town of Cockermouth in the Lake District of Northern England), which, true to British modesty, he hesitates to brag about.

William Wordsworth
(Engraving of Portrait by Benjamin Robert Haydon)
English Poet & Ancestor of Tom Wontner
Notice the Strong Family Resemblance?
Perhaps Tom follows his ancestor's motto, "The best portion of a good man's life is his little, nameless unremembered acts of kindness and of love." We weren't sure who was being kinder to whom, but we were certainly glad that we'd chosen Tom, sight and movie unseen, to be the Guest of Honor at the MIPCOM 2003 Cannes Press Club Soirée. He looked to be a fine young filmmaker and a credit to his Cockermouth forefather (to whom he bears a strong resemblance, as the images above atest).




Signing autographs for Dr. Suzy fans, dancing with models, & winning an authentic "bleu, rouge et blanc" FTv T-shirt! ... PHOTOS: MAX
And we were happy to celebrate the beauty of life with the shalom-loving fashionistas at MIPCOM's Opening Bash.
Continue to Page 6

MIPCannes
by Dr. Susan Block
IN 11 PAGES
1 I 2 I 3 I 4 I 5 I 6 I 7 I 8 I 9 I 10 I 11
PAGE 5

CLICK HERE TO JOIN
THE CANNES PRESS CLUB



E-MAIL US TO ADVERTISE
CANNES: 33 (0) 699962410
LOS ANGELES: 213.749.1330

VISIT THE CANNES PRESS CLUB
YAHOO GROUP: MEMBERS ONLY

CANNES PRESS CLUB FRONTPAGE

THE CANNES PRESS CLUB
welcomes contributions from
Cannes Press Club Members and
Residents of The Riviera
FOR REPRINT RIGHTS, PLEASE EMAIL US
BLOCK PUBLISHING GROUP
8306 Wilshire Boulevard Suite 1047
Beverly Hills, California 90211 USA




CANNES BLA BLA
FEATURE STORIES


Cannes Film Festival


CANNES BLA BLA
ART FARM




DENNIS DUTZI


CHRISTOPHE JEANBLANE


A R T . B O M B S
American Libertines for Peace


CANNES BLA BLA
SPECIAL SECTIONS



HOT SHOTS of CANNES


CLASSIC MOTORCARS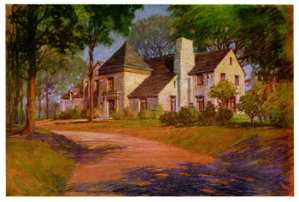 PROPERTIES


RADIO & TV