ONLINE JOURNALS


Dr. Suzy's Travels




FOOD & DRINK


La Cambuse Gourmet


QUAY'S IRISH PUB





CANNES SERVICES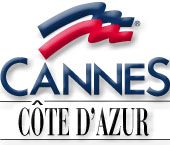 AFTER DARK


EQUIPMENT



NATURE




LODGING & PROPERTIES


Legal Services
JOHN BURTON
L . A . W

PRESS CLUBS


THE LA PRESS CLUB


The Cannes Press Club



continued from page 6


MIPCannes
by Dr. Susan Block
IN 11 PAGES
1 I 2 I 3 I 4 I 5 I 6 I 7 I 8 I 9 I 10 I 11
Havana Bananas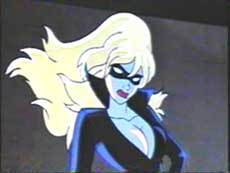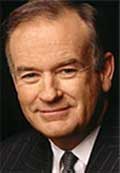 MTV's Stripperella or FOX TV's Bill O'Reilly? YOU DECIDE
"If people are just staring at a little box four hours a day, it has a big impact on democracy."
Former American Vice President Al Gore
MTV emptied out, and we piled into Frederic's beloved 1972 Citröen, and cruised down the Croisette to Havana, another tent connected to a club by Résidence Le Forville for a late-night soirée being thrown by 3DD, C21 and The In Good Company in association with IE Music of the UK in celebration of Robbie Williams "biggest ever concert" Live at Knebworth: A Night of Mass Distraction (sponsored by SMART).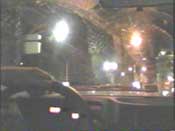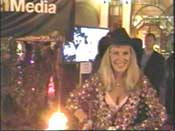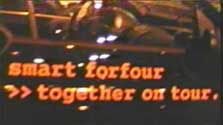 Cruising up the Croisette to Havana ... PHOTOS: MAX
Almost as bad as last night's crush around the Carlton Beach for the Opening Cocktail, the area leading to Havana's entrance was crawling with MIPcomers, Cannites and Opera Rats, some brandishing invitations and some not, some on the List and some not, all desperate to get into that tent. This place looked tougher to crack than the real Havana. Because we'd done our homework, we had our invitations and we were on the List, though we still had to do a bit of faire le forcing and "charming of the guards" since Frederic had left his invite in his other pair of pants..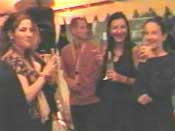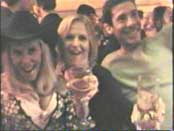 Boogying at Havana with all the international television business professionals PHOTOS: MAX
Once we wriggled past the PR people and the Agent Smith replicas in their slick hair and supersonic hearing aids, we were surrounded by tightly packed layer upon layer of champagne-swigging, deal-making international television business professionals. As soon as our senses adjusted to the din, whom did we bump into but MIPCOM/Reed-Midem Press Accreditation Manager Peggy Refford, looking très elegante in a long black evening gown and beige shawl, fresh from the MIPCOM 2003 "Personality of the Year" Dinner honoring Peter Chernin, President and COO of News Corp. and Chairman and CEO of Fox Group. We missed that dinner (having not been accredited for it), but that was all right with us (for now). We'd take MTV's "Stripperella" over Fox's "O'Reilly Factor " any day.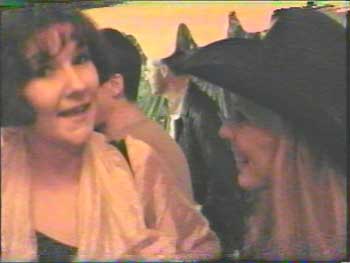 With MIPCOM/Reed-Midem Press Accreditation Manager Peggy Refford at Havana. PHOTO: MAX
On our way to the bar, we ran into another Reed-Midem powerbroker, US Administration Exhibitors Director Michele Contegni, that adorable dynamo we'd met behind the MIPCOM registration desk, in charge of registering all the wayward Americans. We'd always liked Michele, who manages to combine a serious administrative style with the "human element" in a way that eludes some MIPCOM staffers. But at MIPCOM 2003, we discovered that not only does Michele dance as well as she administrates, she's not afraid to express her refreshing political views.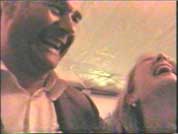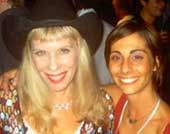 Mipcom Bon Vivant Franco Giovanni Borghino and CAD Media Research Analyst Susan Tillou share a laugh under the tent; Hanging with MIPCOM/Reed-Midem's US Administration Exhibitors Director Michele Contegni at Havana ... PHOTOS: MAX
MIPCannes
by Dr. Susan Block
IN 11 PAGES
1 I 2 I 3 I 4 I 5 I 6 I 7 I 8 I 9 I 10 I 11
PAGE 7

CLICK HERE TO JOIN
THE CANNES PRESS CLUB



E-MAIL US TO ADVERTISE
CANNES: 33 (0) 699962410
LOS ANGELES: 213.749.1330

VISIT THE CANNES PRESS CLUB
YAHOO GROUP: MEMBERS ONLY

CANNES PRESS CLUB FRONTPAGE

THE CANNES PRESS CLUB
welcomes contributions from
Cannes Press Club Members and
Residents of The Riviera
FOR REPRINT RIGHTS, PLEASE EMAIL US
BLOCK PUBLISHING GROUP
8306 Wilshire Boulevard Suite 1047
Beverly Hills, California 90211 USA




CANNES BLA BLA
FEATURE STORIES


Cannes Film Festival


CANNES BLA BLA
ART FARM




DENNIS DUTZI


CHRISTOPHE JEANBLANE


A R T . B O M B S
American Libertines for Peace


CANNES BLA BLA
SPECIAL SECTIONS



HOT SHOTS of CANNES


CLASSIC MOTORCARS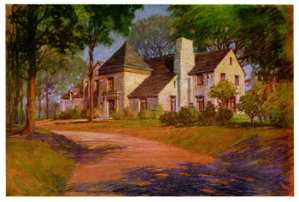 PROPERTIES


RADIO & TV